Wiwan­ni­hut 2,470 metres abo­ve sea level
Today the­re are over a hund­red very well secu­red pit­ches in the clim­bing gar­dens around the Wiwan­ni­hüt­te. And about fif­ty mul­ti-rope-length rou­tes for dif­fe­rent deman­ds: Alpi­ne Plai­sir rou­tes for con­nois­seurs and begin­ners on the Wiwan­ni and Augstkum­men­horn. Chal­len­ging tours for alpi­nists and expe­ri­en­ced clim­bers in the magni­ficent moun­tain world bet­ween Bru and Dübi­grat. Or the 1000 m alti­tu­de dif­fe­rence over the Via fer­ra­ta from the wild Balt­schie­der­tal up to the Wiwan­ni­hut. For hikers, the fabu­lous­ly beau­ti­ful hut ascent is worthwhile.
The Wiwan­ni lies sun­ny abo­ve Aus­ser­berg abo­ve the Roh­ne­tal. The hut can only be reached on foot and is the ide­al star­ting or finis­hing point for clim­bing, moun­tai­nee­ring and hiking. Up here, oppo­si­te the Valais 4000-met­re Weiss­mies, Dom and Weiss­horn shi­ne in the evening light. A won­der­ful pan­ora­ma after an event­ful day of clim­bing. If you want to stay over­night with us, plea­se make a reser­va­ti­on by pho­ne or mail. We are loo­king for­ward to your visit!
Plea­se keep the fol­lowing points in mind when you come to our hut: Keep your distance. Wash your hands tho­rough­ly. Avoid shaking hands. Cough / snee­ze in a hand­ker­chief or crook of your arm. No slee­ping place without reser­va­ti­on. Visit our hut only in healt­hy con­di­ti­on. Hut slee­ping bag obli­ga­to­ry. Bring your own pil­low­ca­se. Plea­se bring your own if requi­red: pro­tec­ti­ve mask, dis­in­fec­tant.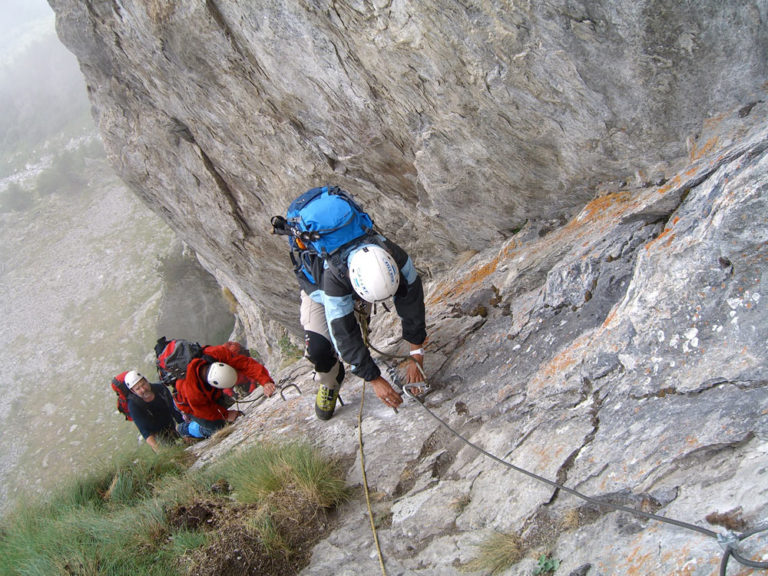 The Wiwan­ni hut is open and guar­ded. Many of the clim­bing rou­tes are alrea­dy well fea­si­ble. For the access over steep snow fiel­ds you need good shoes and if necessa­ry an axe. The via fer­ra­ta is alrea­dy well fea­si­ble. Only the last steep tra­ver­se in the snow field is bypas­sed about fif­ty meters fur­ther up, a litt­le flat­ter. Also the main­ten­an­ce works have alrea­dy been done at the nos­trils in the Bietsch val­ley and the Bietsch val­ley can­yon. Also many of the hikes are alrea­dy well done. We are loo­king for­ward to your visit, the Wiwan­ni­team